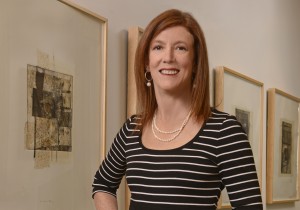 Mary Jo Dougherty
September 2, 1956 – October 20, 2019
On October 20, 2019, the sun set on the beautiful life of Mary Jo Dougherty. Mary Jo began her legal career as a paralegal before attending law school at the University of Denver and later joining our firm in 1999. She was elected to shareholder of the firm two years later in 2001.
Mary Jo embodied the concept of work hard and play hard. In her legal practice, she worked hard to understand her clients' needs and provide them with the best possible legal advice. She also served as a trainer and mentor to the Firm's associate attorneys, and enjoyed speaking on the topics of special districts and municipal finance to educate other attorneys.
Mary Jo also played hard as a double black diamond run skier and world traveler who was always ready for her next great adventure. She was an avid reader, passionate gardener, and loved to cook for her friends and family, including her two beloved grandchildren.
Loving and kind beyond measure, Mary Jo was generous in her support for charitable organizations with both her money and her time. She volunteered for many years to teach cross country skiing and snowshoeing through the National Sports Center for the Disabled. In 2017, Mary Jo was named the Rocky Mountain Leukemia & Lymphoma Society's 2017 Woman of the Year, smashing the previous fundraising record for the title and raising more than $237,000 for blood cancer research!
Diagnosed with multiple myeloma in 2013, Mary Jo fought this blood cancer with the same grit and determination that earned her a swimming scholarship, qualified her as a national triathlete, and enabled her to summit 49 of Colorado's 14ers.
While we miss Mary Jo deeply, she would remind us all to "Live in the Light."