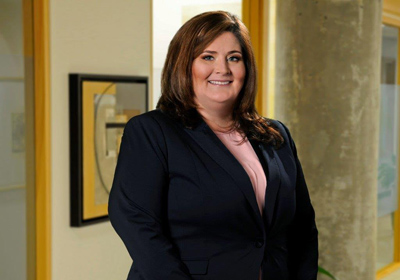 Suzanne Meintzer
Shareholder
smeintzer@specialdistrictlaw.com
Suzanne rejoined McGeady Becher in 2019, and has been practicing special district law since 2017. Her experience includes contract drafting and analysis, risk management, and litigation.
Of her special district practice, Suzanne says: "I am excited to apply my reputation of providing well-reasoned counsel within short timelines and budgetary constraints in the special district context and look forward to building new relationships to foster development in Colorado."
Prior to joining McGeady Becher, Suzanne practiced insurance coverage for over a decade, including an in-house role with a Lloyd's of London syndicate.
Awards
Angela Lujan Ogle Social Justice Award (2012), in recognition of significant pro bono representation for an immigrant petition under the Violence Against Women Act
Get to Know Suzanne Better…
Outside of work, Suzanne enjoys reading, travelling, swimming, wine tasting, baking and spending time with friends and family.