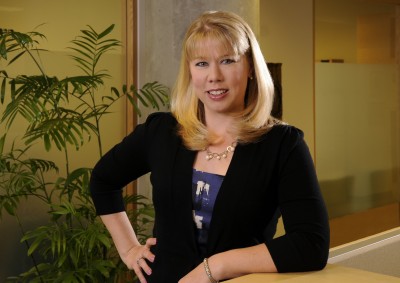 Megan Becher
Shareholder
mbecher@specialdistrictlaw.com
Megan has been assisting developers with special district legal matters since 1996. She began work as a paralegal in the public finance group of an international firm based in Houston prior to attending law school. Megan joined McGeady Becher as a law clerk in 1999 and has been practicing special district law since 2001. She became a shareholder of the Firm in 2008.
Of her special district practice, Megan says: "My role goes beyond organizing special districts. Clients hire us not only for our legal experience, but also for our relationships with key people in the industry. I connect our clients to bankers, bond counsel, engineers, water lawyers, management companies, accountants and many others who all work together to serve special districts. We often work on behalf of our clients to seek solutions to statutory or regulatory issues by working with the legislature and agencies to promote responsible development."
Megan is recognized as an expert in all facets of special district law, and frequently provides presentations on special district matters to municipal staff, in-house counsel, and elected officials on practical issues surrounding special district law and how districts benefit development and re-development needs.
Notable Publications & Presentations
Get to Know Megan Better…
When she is not practicing law, Megan enjoys spending time with her son and daughter, and also her pets, which were all rescued from various animal shelters. Her favorite pastimes include weekend trips to the mountains, running, reading, traveling, and wine tasting.