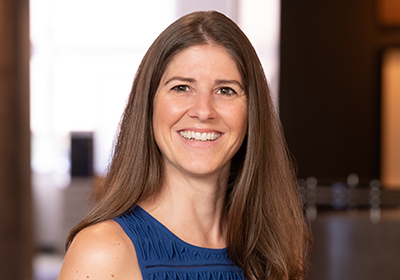 Jennifer S. Henry
Senior Paralegal
jhenry@specialdistrictlaw.com
Experience
Jennifer has been serving law firms as a paralegal since 2002. She joined McGeady Becher in 2007.
As a paralegal at McGeady Becher, Jennifer works closely with the attorneys and clients of the firm on a wide range of special district functions, including assisting with district formations, coordinating district elections, preparing district meeting agendas, notifications and board minutes, monitoring compliance with filing deadlines and statutory requirements, and coordinating statutory filings with the Division of Local Affairs (DOLA) and other entities.
Education
Paralegal Certification, Denver Paralegal Institute
B.A., University of Vermont
Get to Know Jennifer Better …
Jennifer enjoys the Colorado lifestyle by running, hiking, and skiing in the mountains.