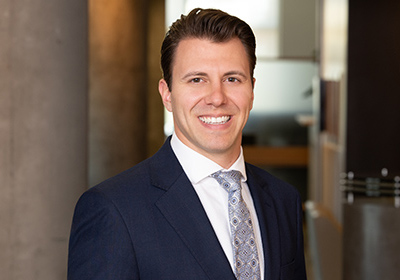 Jay L. Morse
Associate
jmorse@specialdistrictlaw.com
Jay joined McGeady Becher as a special district attorney in 2021. He received his juris doctor from the University of Wisconsin Law School on merit-based scholarship. During his legal education, Jay earned credit towards his degree as a judicial intern in the Wisconsin Supreme Court and as a Student Associate with the Law & Entrepreneurship Clinic, assisting nascent and early-stage businesses. Before joining the firm, Jay focused his practice in the areas of commercial real estate and business transactional matters.
Of his special district practice, Jay says: "Every day I look forward to working on solving Colorado's residential, commercial, and other infrastructural community needs."
Prior to his legal career, Jay promoted U.S. exportation as a Commercial Service Intern with the U.S. Department of Commerce at the U.S. Embassy in Buenos Aires, Argentina. He then took that experience in-house to boost the international sales of a domestic packaging producer. Between his studies and work experience, Jay lived in South America for two years and speaks Spanish fluently.
Get to Know Jay Better…
When he is not practicing law, Jay enjoys cycling, running, skiing, and spending time with family and friends.