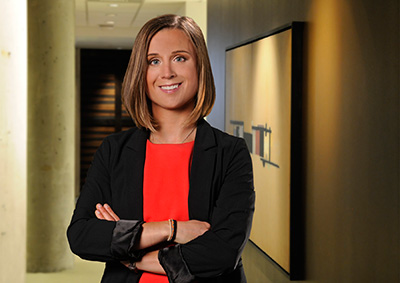 Emily Murphy
Senior Associate
emurphy@specialdistrictlaw.com
Emily has been practicing special district law since 2016.
Of her special district practice, Emily says: "Every project is unique.  This makes the practice challenging yet rewarding.  I enjoy working with the various entities and individuals to determine each client's needs and implementing a plan to meet those needs."
Prior to joining McGeady Becher, Emily worked as in-house legal counsel for an insurance company, where she was responsible for drafting, negotiating and reviewing essential business contracts, and assisting with the risk management of businesses across a broad range of industries.
Get to Know Emily Better…
Emily enjoys skiing, biking, rock climbing, and fly-fishing in the mountains. She also enjoys spending time with family and friends, as well as with her two dogs.