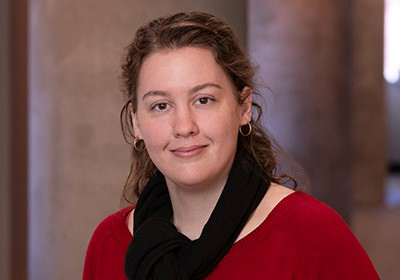 Jessie Stamper
Paralegal
jstamper@specialdistrictlaw.com
Experience
Jessie has been serving law firms as a paralegal and legal assistant since 2012. She joined McGeady Becher in 2021.
As a paralegal at McGeady Becher, Jessie works closely with the attorneys and clients of the firm on a wide range of special district functions, including assisting with district formations, coordinating district elections, preparing district meeting agendas, notifications and board minutes, monitoring compliance with filing deadlines and statutory requirements, and coordinating statutory filings with the Division of Local Affairs (DOLA) and other entities.
Education
A.A., Paralegal Studies, University of Louisville, summa cum laude
B.A., Murray State University, summa cum laude
Get to Know Jessie Better …
Jessie enjoys outdoor activities such as skiing, hiking, swimming, and going on walks. She also enjoys attending car shows and arts and craft fairs. When homebound, Jessie likes watching cooking shows, crocheting, and making a mess of her kitchen.